Proper cooking is fantastic, but sometimes all you want is a hassle free nibble to tide you over to your next feed. There are, of course, many fresh and delicious light bites that you can whip up yourself from scratch, but every once in a while you just want something you can grab and devour without a second thought. This post is all about just this kind of grazing food- my favourite easy-access snacks.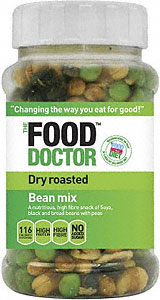 1. Food Doctor Dry Roasted Bean Mix
Discovering this bean mix was a complete revelation for me. This product is a melange of soya, black and broad beans with some dried peas thrown in for good measure and it is absolutely delicious! It's also one seriously nutritious snack, chock full of protein and only lightly salted. It contains 35 grams of protein per 100 gram portion– that's almost as much as beef by weight. I scarf through at least one jar of this stuff a week.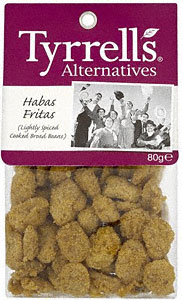 2. Tyrells Habas Fritas
This treat is lightly spiced and very morish. These do have some added sugar and salt, but they manage to straddle that fine line between sweet and savoury with finesse. Basically, this snack is broad beans lightly fried and coated in seasoned breadcrumbs. Good for an occasional graze.
3. Peppadew Peppers with Cream Cheese
Spicy food really works for me. I love strong, bold flavours and this product has it in spades. Peppedew peppers are great on their own– that sweet, fiery flavour is seriously toothsome– but paired with cooling cream cheese they make for a really great snack. I enjoy these as a lunch-time side dish, though at around £4 – £5 a jar I don't have them quite as frequently as I'd like.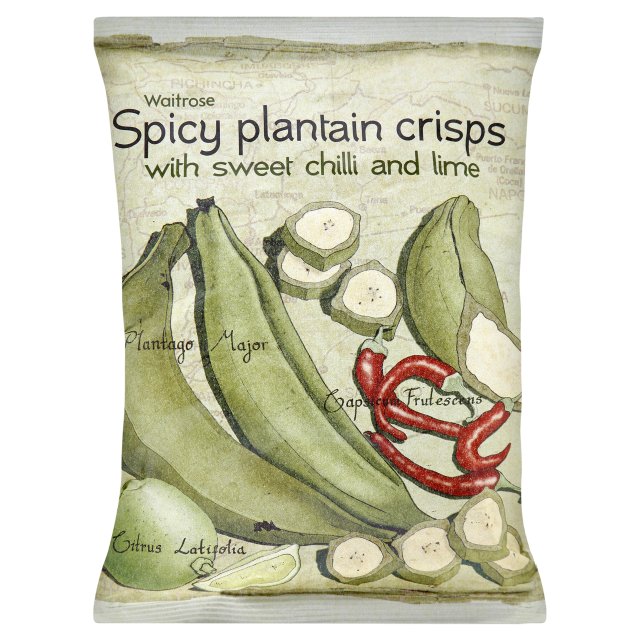 4. Waitrose Plantain Crisps with Chili and Lime
I love plantains, but they can be a little bland if served with out a zing of this or that. Some added spice really does go a long way to jazz up what can otherwise can be a rather bland snack, and this is certainly true of this Waitrose creation. The combination of chilli and lime thrown on these plantains is superb, and they really pack a punch. Treat your tastebuds to a great time with these hot little bad boys.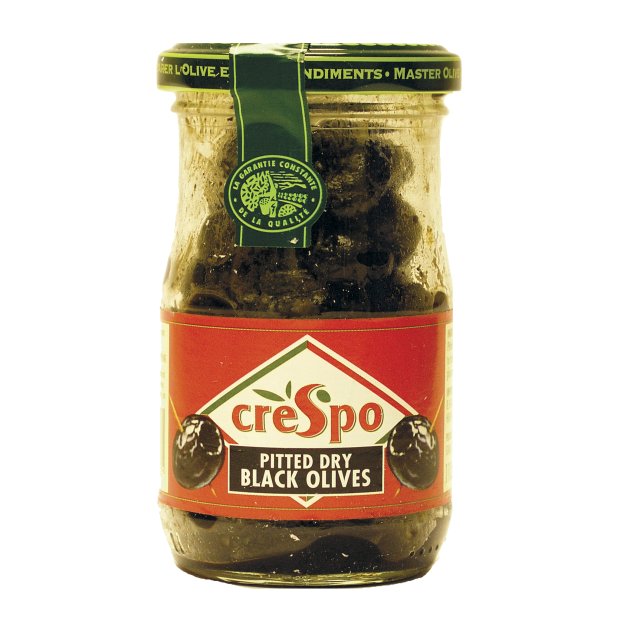 5. Crespo Pitted Dry Black Olives
I'm a big olive lover, and these are my absolute favourite. It must be said that these are just standard supermarket fodder, and not at all like the high-end, brightly packaged fresh olives that can be found in the chiller section such as those from Unearthed. No, these are simple, back-to-basics olives that are great to munch on any time of day. And they're cheap– only about £1.40, depending on where you shop. I've sampled pretty much all the olive brands available at Sainsburys and Waitrose, and I always return to these.
Feel free to add your own recommendations in the comments.